School season has started let's jumpstart the day by prepping some yummy meals for our family. Here's some tasty Chicken recipe which is sure to bring a smile to your kids and loved ones. Make your meals unique and enjoyable. Ask your kids to help with meal preparation so that they appreciate that all food is prepared with love and care.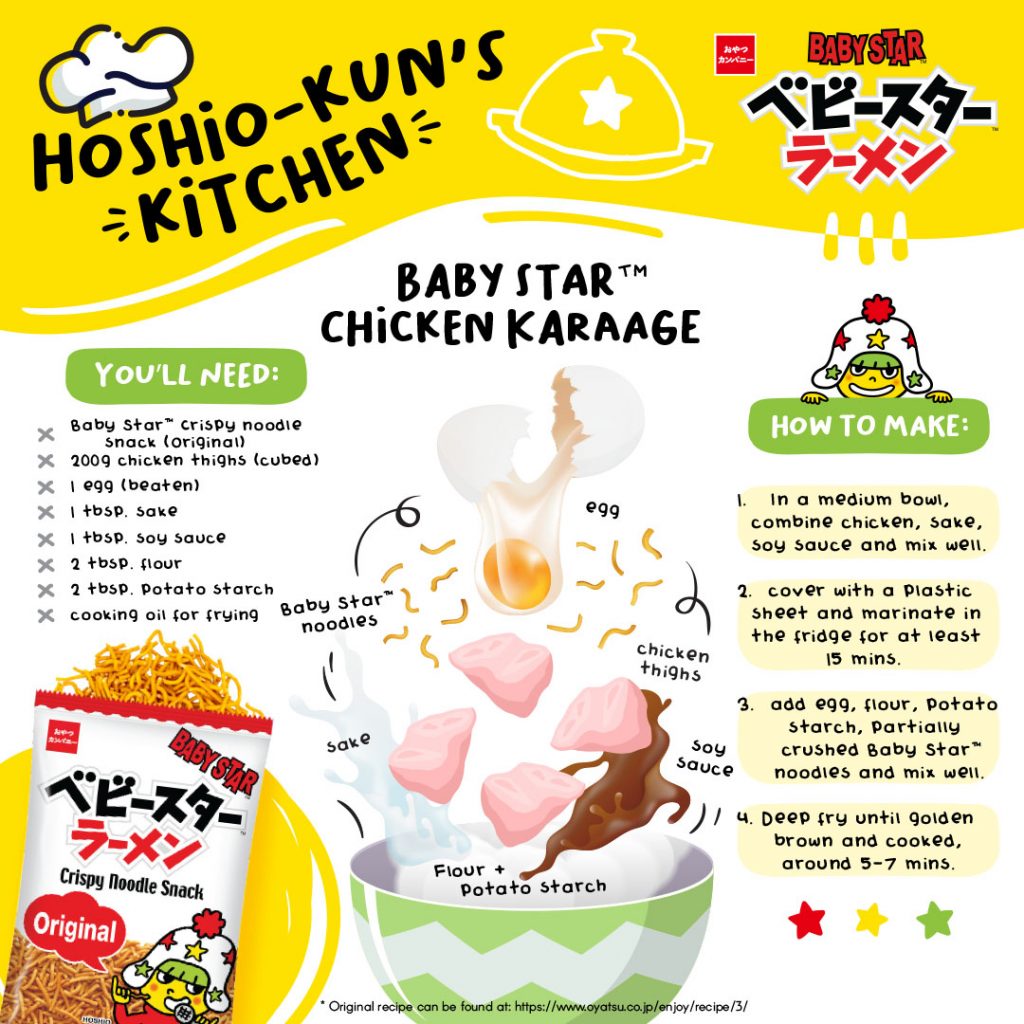 This portion is good for 1 serving so double or triple your serving depending on the number of people eating.
Ingredients You'll Need:
Baby StarTM Crispy Noodle Snack (Original)
200g chicken thighs (cubed)
1 egg (beaten)
1 tbsp. sake
1 tbsp. soy sauce
2 tbsp. potato starch
cooking oil for frying
How to Make:
In a medium bowl, combine chicken, sake, soy sauce and mix well.
Cover with a plastic sheet and marinate in the fridge for at least 15 minutes.
Add egg, flour, potato starch, partially crushed Baby StarTM crispy noodles and mix well.
Deep fry until golden brown and cook around 5-7 minutes.
Like our recipes or have one to share? Write to us at Baby Star Philippines Facebook or Instagram! 🌟
*Original recipe can be found at: https://www.oyatsu.co.jp/enjoy/recipe/3/