Everyone loves the enticing smell of fresh cookies. So why not try our recipe with tart and fruity cranberries.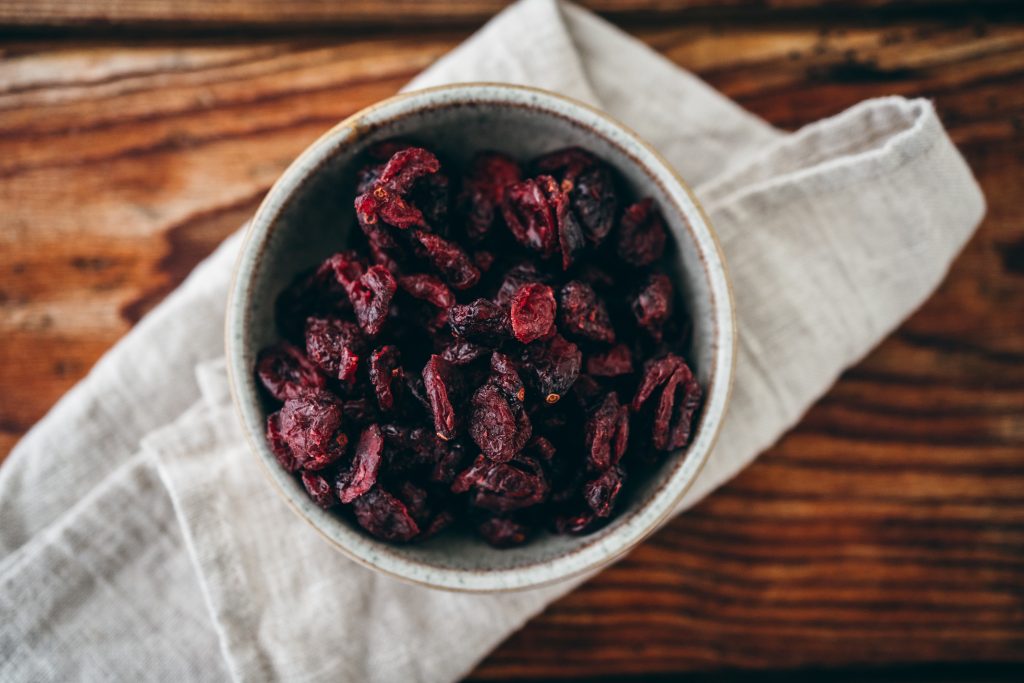 Summary
Makes: approx. 12 cookies
Ingredients:
180 g rolled oats
100 g spelt flour
80 g cane sugar
1 tsp baking powder
1 pinch salt
125 g Seeberger Dried Cranberries
2 tbsp Seeberger Linseed
3 tbsp coconut flakes
½ tsp cinnamon
60 g Seeberger Almonds
1 banana
2 eggs
100 ml coconut oil (liquid)
Preparation
Preheat the oven to 180 degrees (top and bottom heat).
Line two baking trays with baking paper.
Method
Combine the oats, spelt flour, sugar, baking powder and salt in a mixing bowl. Mix in the dried cranberries, linseed, coconut flakes and cinnamon. Roughly chop the almonds and add to the bowl.
Mash the banana in a second bowl and then whisk in the eggs and coconut oil. Add to the dry ingredients and knead into a thick dough.
Divide the dough into tablespoon-sized portions and place on the lined baking trays. Flatten each portion slightly by pressing down on it with a wet hand. Bake in the pre-heated oven for approx. 25 minutes until the cookies are a golden-yellow colour. Remove and leave to cool.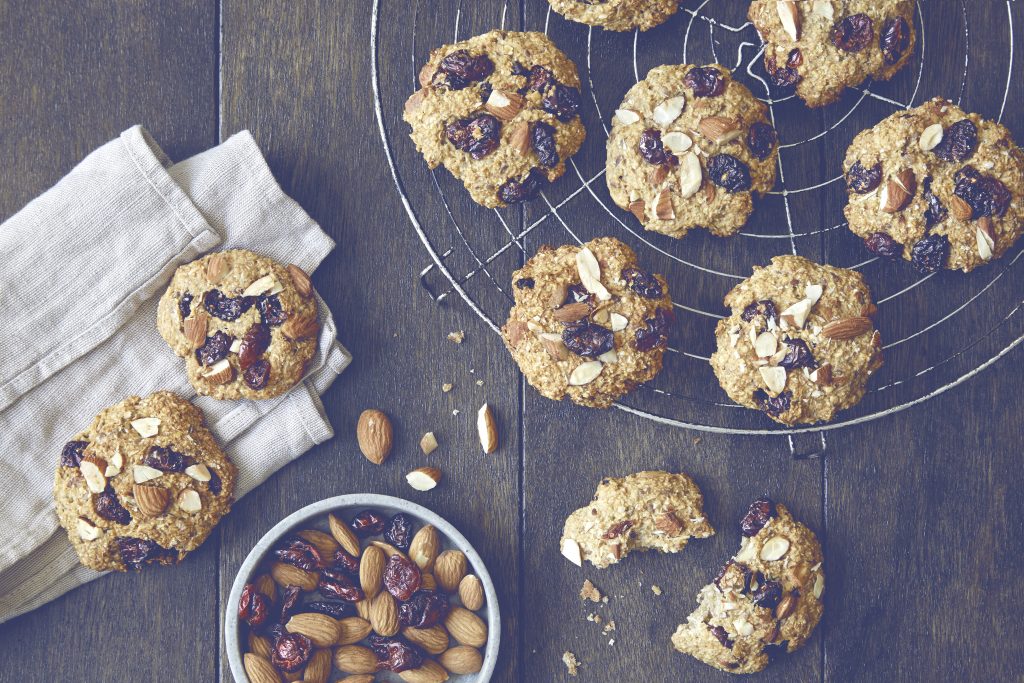 Grab a pack of SEEBERGER CRANBERRIES 125g and try this YUMMY recipe now! Click the link below to order!