Here's a tasty recipe that's a sure hit with kids and adults alike! Cheese Corndogs with Baby StarTM Crispy Noodle Snack toppings on the batter. Level up the normal corndogs with this extra crunchy snack! Have fun trying this at home! Oishi!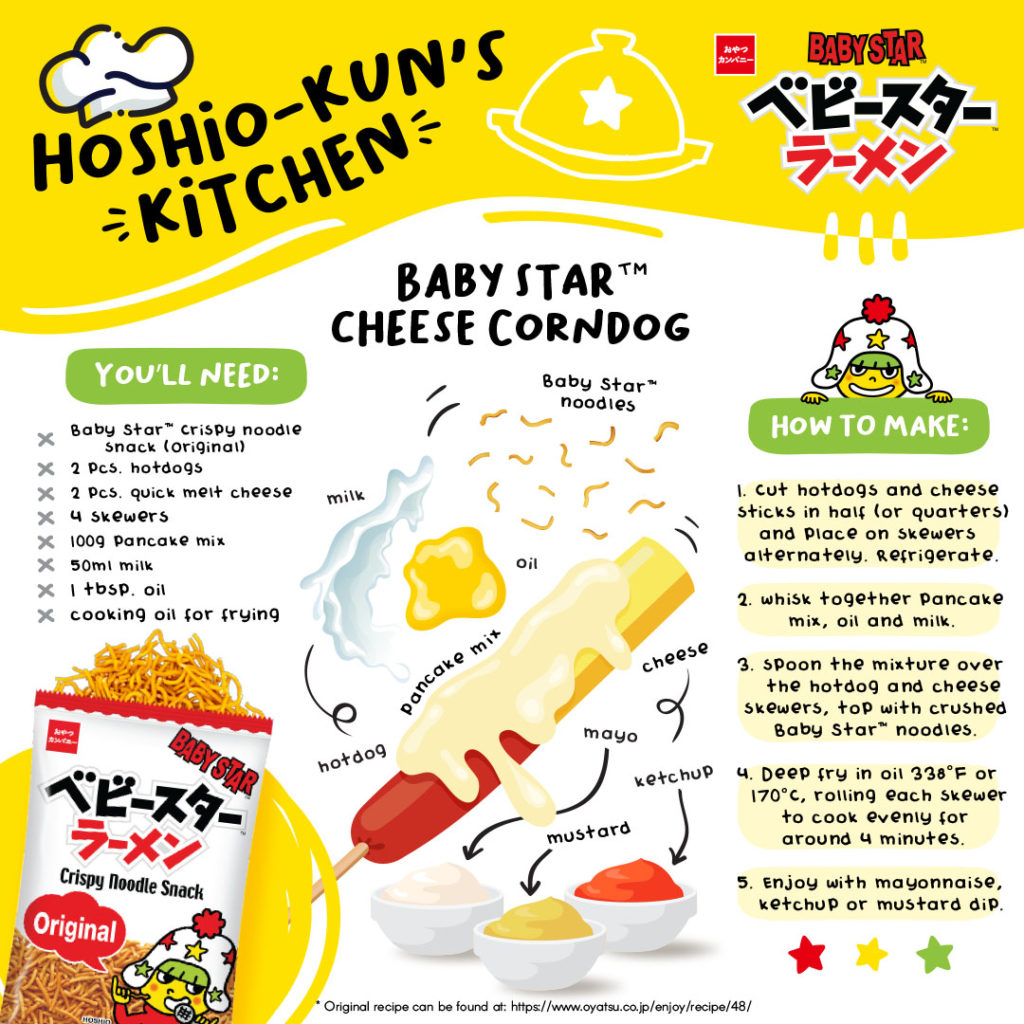 This portion is good for 4 people so double your serving depending on the number of people eating.
You'll need:
1 pack Baby StarTM Crispy Noodle Snack (Original)
2 pcs hotdog
2 pcs Quickmelt Cheese
4 skewers
100g Pancake Mix
50 ml Milk
1 tbsp. oil
cooking oil for frying
How to Make:
Cut hotdogs and cheese sticks in half (or quarters) and place on skewers alternatively. Refrigerate after.
Whisk together pancake mix, oil, and milk.
Spoon the mixture over the hotdog and cheese skewers, top with crushed Baby StarTM Crispy Noodle Snacks.
Deep fry in oil 338oF or 170oC, rolling each skewer to cook evenly for around 4 minutes.
Enjoy with mayonnaise, ketchup, or mustard dip.
Like our recipes or have one to share? Write to us at Baby Star Philippines Facebook or Instagram! 🌟
*Original recipe can be found at: https://www.oyatsu.co.jp/enjoy/recipe/48/